A Life in the Spirit course
The GIFT will be run on Sunday evenings during the Easter Season in 2018 in Loughlinstown.
Where:
The Cherith, the Parish Hall of St. Columbanus Parish, Loughlinstown, Drive,
Loughlinstown , Co. Dublin.
When: 
Each Sunday night for 6 weeks commencing Sunday 8th April 2018.
Time:
8pm -9.30pm
For more information:
Call 083 158 2392
Here is a link to the Course Introduction.
---
I'm Adrian Buckley and I would like to tell you about "the Gift", a Life in the Spirit Course, taking place in early 2018.
You might ask, what is life in the Spirit about?
Well this is a chance for you to deepen you Christian faith.
While I was a student of Architecture in UCD, a friend invited me to do a course just like this.
At the time, I don't think I had really got to the point where I had fully discovered my own faith.
I went to mass, perhaps largely resulting from parental influence
partly, almost like an insurance policy, in-case there really was a God up there.
I went along to these seminars almost out of curiosity.
There were several talks, which simply explained Gods love for us, and how Jesus saves us.
I heard about being open to the gifts of the Holy Spirit,
I received a small booklet with daily scripture passages, which I read over the weeks.
It was quite easy, and it really helped me to understand life, in a new way and to grow.
I don't think I heard anything that I had not heard before,
but the seminars gave me the opportunity to hear again,
and to take the small step to apply it.
I experienced an immense blessing in my life.
I believe this Life in the Spirit course, is a rare chance for us to come to know Jesus Christ,
the most loving and caring God, who wants only Good things for us.
The Life in the Spirit course I did has been an immense blessing in my life.
I feel very privileged to know Jesus Christ in another way,
and to experience the tremendous peace of living my life in Him.
Why don't you give God some time additional in the coming year. He will reward you…
Adrian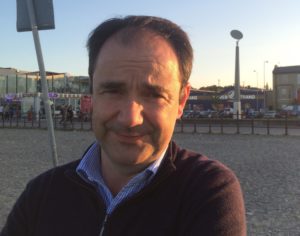 ---