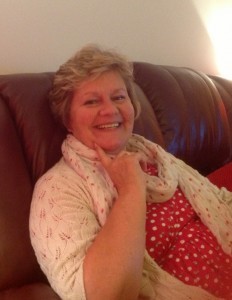 I want to give glory to God for the huge changes He made in my life. I grew up in a very tense environment and was very fearful with no confidence or belief in myself and little in God.
After suffering with depression for nine years, and no hope, despite a wonderful husband and 4 beautiful children, I tried to commit suicide.
It was when a friend invited me to a life in the Spirit seminar that my life turned around.
I went along through desperation, not a real hope that anything good would happen for me.
I had tried psychotherapy, counselling, hypnotherapy, medication, in fact every possible cure known to man for depression. Maybe, just maybe God might help.
I found the seminars both gentle and informative. No one pushed or pressured me in any way, but I did experience God's presence.
Doing the Life in the Spirit seminars changed my life. I know God loves me. He brought healing from depression and changed me completely. He changed the way I see people and nature.
I know I am loved, I'm free to be the person God created me to be. I'm enjoying life to the full.
I thank God for the grace He gave me to respond to Him and for being with me every day, every moment of my life.